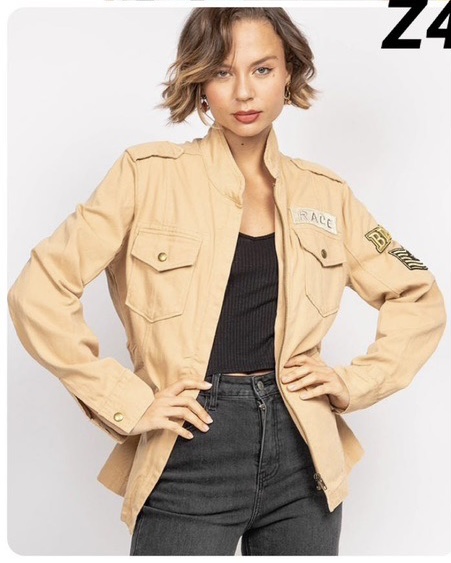 A cargo jacket is a type of utility jacket that features multiple pockets, often with flaps and snaps, inspired by military wear. The jacket is typically made of durable materials like cotton or nylon and is designed to be functional and versatile. Cargo jackets can come in different styles and colors, but they all share the common characteristic of having ample storage space for personal items like keys, wallets, and phones. They can be worn as a standalone piece or as a layering piece over a shirt or sweater.
Color
beige, black, chaki, chocola
Only logged in customers who have purchased this product may leave a review.